Session recording
tip
This feature is only available in ShellHub Cloud and Enterprise Edition.
By default, ShellHub records all interactive SSH sessions, which includes all of the user activity that occurs during the session. Once recorded, it can be played back as a video by namespace's owner in the Web UI.
Playing recorded session​
Go to Sessions, locate the session you want to playback and click in the Play button at the Actions dropdown.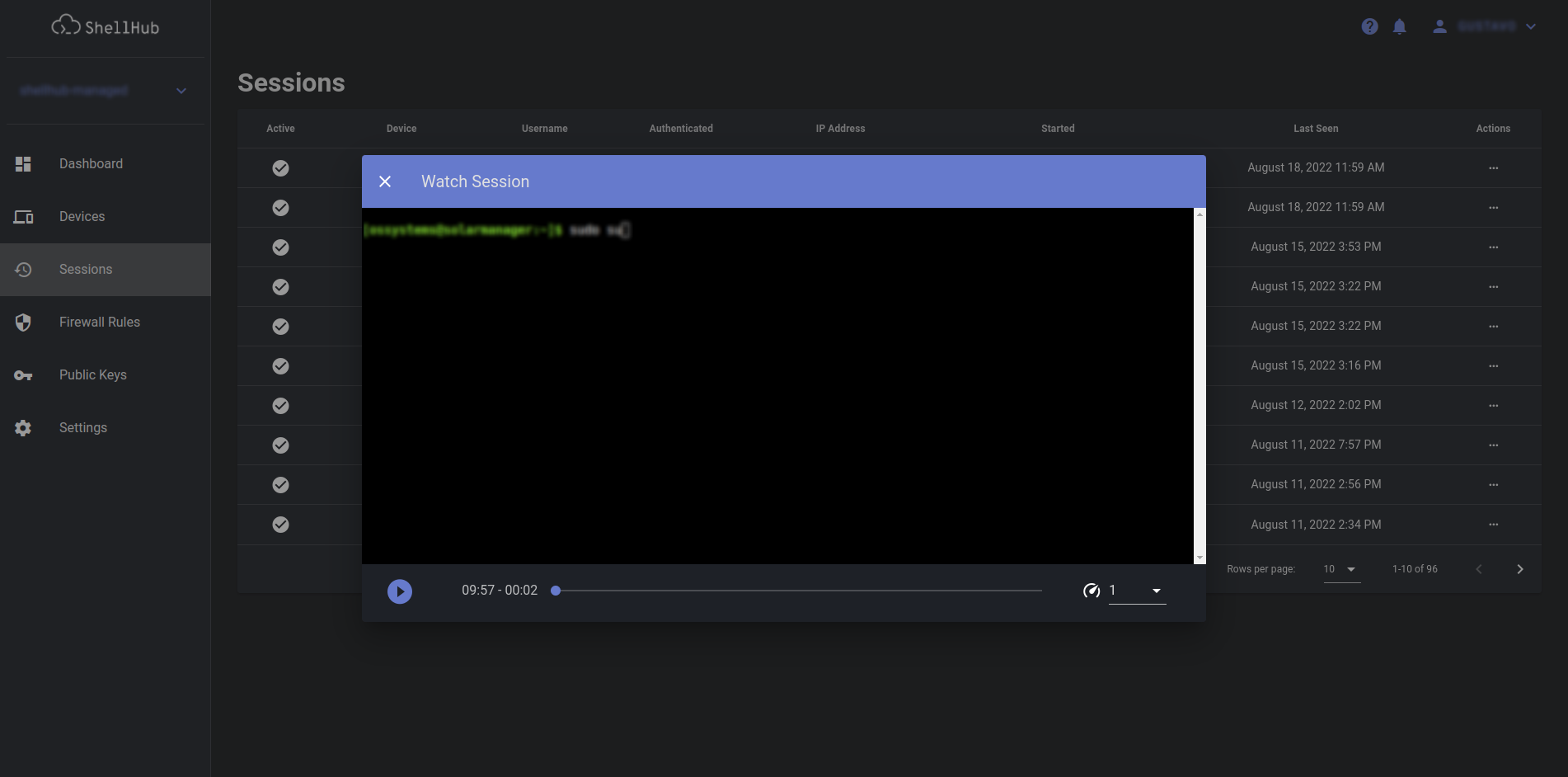 Session Player